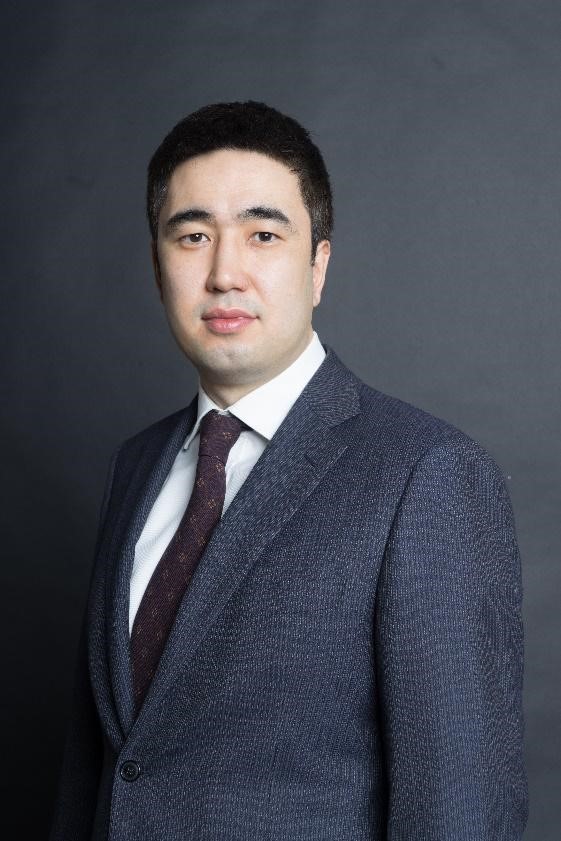 Serzhan N. MADIYEV
INDEPENDENT DIRECTOR OF THE BOARD OF DIRECTORS
INTERGAS CENTRAL ASIA, JSC
Mr. Madiyev was born on 23 January 1983.
Education:
2005, graduation from the Eurasian National University, major International Finance;
2007, Master's Degree Program, Warwick Business School (UK), major in Finance;
2013, CFA Institute, USA, CFA Charterholder.
Work Experience:
First employment started in 2005, position of Manager in the Treasury Department of KazAgroFinance, JSC.
2005 – 2006, Manager, Structured Finance Department, the Development Bank of Kazakhstan, JSC
2005 – 2009, Head of Investment Analysis Department, Regional Financial Center for Almaty city, JSC
2009 – 2014, Managing Director on Finance, Deputy Chairman of the Management Board for Finance and Strategy, the ETS Commodity Exchange, JSC
Since 2013 - General Director, the ALE Exchange Association of Kazakhstan.
2014 – 2016, Head of the Corporate Finance Department, Managing Director, Baiterek National Managing Holding, JSC
2014 – 2016, Member of the Board of Directors, DBK JSC, ZhSSBK JSC, KIK JSC, Baiterek Development JSC, and Chairman of the Board of Directors in KEG JSC, KFGIK JSC.
2016 – 2018, Chairman of the Management Board, member of the Board of Directors of JSC Institute of Economic Research.
Since 2018, Independent Director, KazAgroFinance, JSC and the National company Food Contract Corporation JSC (NC ProdCorporation, JSC)
Since 2018 – present, Director, PC Smart Capital Management
Mr. Madiyev has extensive expertise in capital markets, with focus on investing and private wealth asset management. Holder of the Kurmet Order.