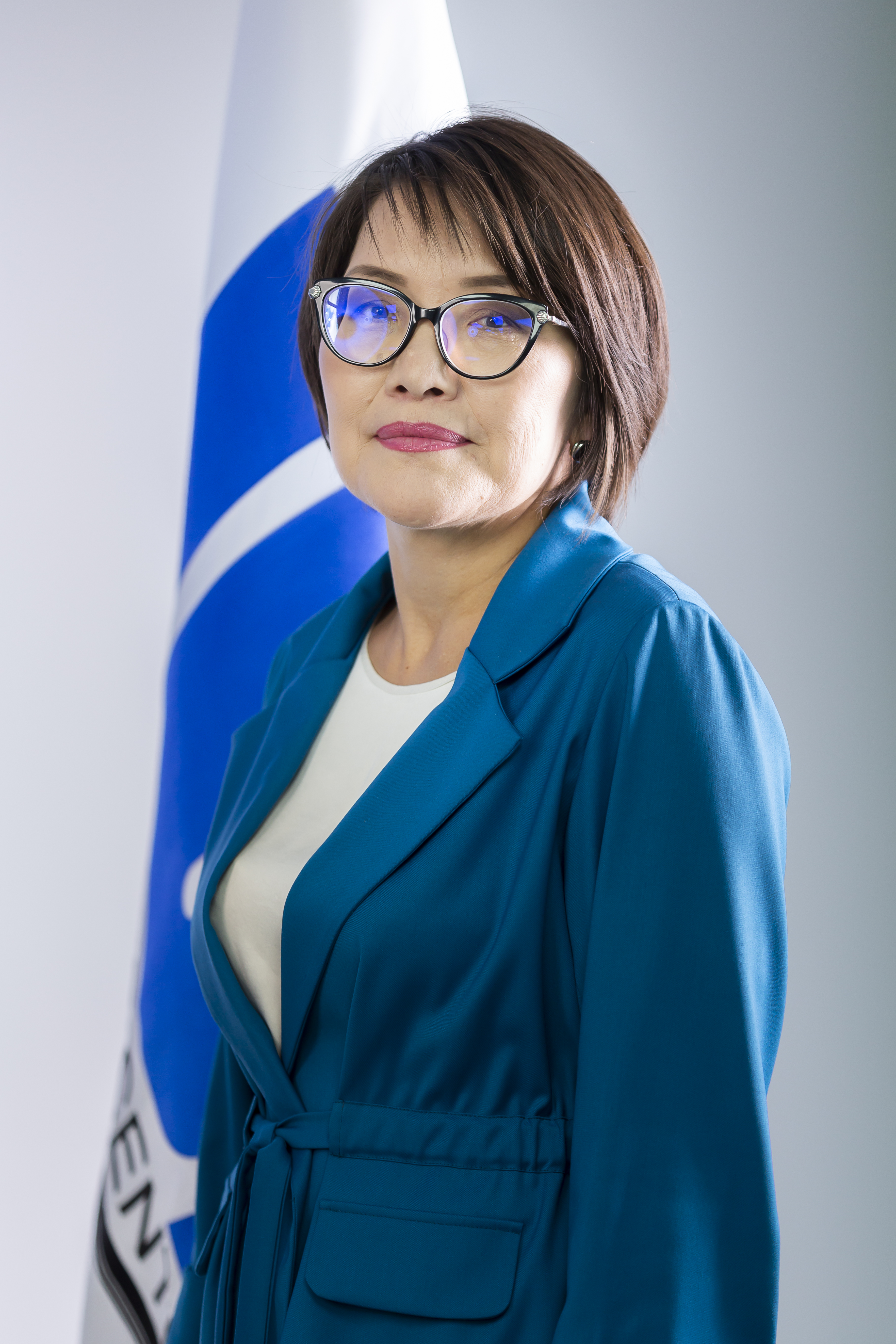 Ms. Ulzhalgas I. NARYMBETOVA
DEPUTY GENERAL DIRECTOR INTERGAS CENTRAL ASIA, JSC
Ms. Narymbetova was born in 1974 in the South Kazakhstan region.
Education: Kazakh State Academy of Management (1995) major in Business and Management, qualified as Economist. International Academy of Business (2013), degree in Management, namely, Master of Business Administration.
Professional Experience:
Carrier started in 1995 as an economist at Manas JSC (Osh town, Kyrgyzstan).
1996, Chief Accountant, the Abai district administration in Shymkent city.
1996-2001, Leading Accountant of the Shymkent Municipal Department.
2001-2003, Financial Officer, LLP Almaty-Astana-Borovoe.
2003-2004, Accountant, Chief Dispatch Office of the Oil and Gas Industry, JSC.
2004-2014, Manager, Senior Manager, Head of Economics and Budget Planning Department, Intergas Central Asia JSC.
2014-2015, Managing Director, Intergas Central Asia, JSC.
2015-2016, Head of Budget Planning Department, KazTranGas Onimderi, LLP.
2016-2019, Adviser to the General Director on financial issues, Beineu-Shymkent Gas Pipeline, LLP.
2019-2020, Financial Director, Biograin, LLP.
2020-2022, Financial Director of Dostyk Gas Processing, LLP.
Since April 2022 –present, Deputy General Director, Intergas Central Asia, JSC.